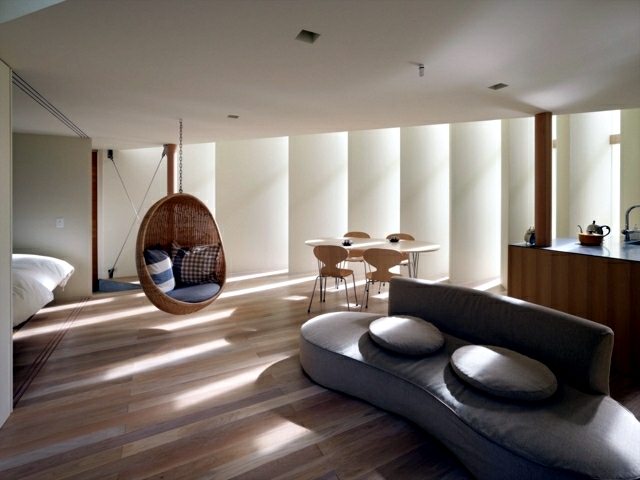 You have a strong sense of aesthetics? Technical skill is one of your characteristics? Are you very interested in interior design? Perhaps then the profession of interior designer is exactly the right field of activity for you. Interior designers and furnishing consultants furnish and design interiors for companies, public institutions and private individuals and develop suitable room concepts and furnishing concepts.
Various factors play a role in the design and planning of interior furnishings. The wishes and ideas of the customers are in the foreground, the interior architect takes into account aesthetic and design aspects, such as the design of the interior, in addition to each project.
However, economic, structural, functional and ecological requirements are also taken into account in interior design. After planning, an interior architect is also responsible for the coordination, execution and supervision of the conversion measures.
Interior designers work in an architecture and interior design office, industrial and furniture design studios and engineering offices, as well as with interior designers, furniture manufacturers, trade fair construction companies, property developers and monument protection authorities. The professional title of interior designer is protected by law and may only be used after it has been entered in the list of architects of the Chamber of Architects of the federal state in question.
Salary as interior designer
The starting salary for interior designers is around 2,400 euros gross per month, but the monthly income up to the entry in the list of architects can be as low as 2,000 euros. Decisive for the amount of income are additional factors such as the location of the employer, the size of the company as well as professional experience and personal qualifications.
More work experience usually leads to an increase in salary over time. On average, you can expect an income of between 3,000 and 3,500 euros gross per month. On average, the gross pay scale is between 3,112 and 4,357 euros per month.
For self-employed people in this profession, of course, there is no salary information available. However, a well-occupied interior design office usually generates a significantly higher income.
Requirements and characteristics in interior design
To work as an interior architect, you must have completed a basic course of study in the field of interior design. If you are looking for a management position or are interested in working in a scientific field, a Master's degree is usually helpful. In addition, some universities take aptitude tests and/or require proof of a completed internship.
In addition to a keen sense of aesthetics and good powers of observation, you should also have technical understanding, a marked talent for organisation, spatial imagination and a talent for drawing.
Care, willingness to perform and an independent way of working are essential for this profession. Since you often have contact with customers, service-oriented customer friendliness, assertiveness and good communication skills are also important characteristics.
Application as interior designer
You have successfully completed your studies and are now looking for a suitable job. Your application documents should give the potential employer a first impression of your knowledge and skills. Spelling mistakes and carelessness in compiling the necessary documents are by no means recommended.
In your letter of application you can refer to the requirements of the advertised position and explain why you are the ideal candidate for the company. As an interior designer, you should of course also choose a creative and stylish design for your letter of application. Consider the application a sample of your work.
In your curriculum vitae, you list your career to date and also list completed internships and part-time jobs. In addition to cover letters and curriculum vitae in tabular form, copies of certificates and work samples are also part of the obligatory application documents. In this way you can give the company a brief insight into how you work and possibly gain an advantage in the application process.
Future and trends in interior design
A few years ago, the prospects for interior designers were not very bright. Fortunately, this has changed significantly with the construction boom with low interest rates, and for some time now the entire industry has been looking to the future in a very positive light again, as the demand for skilled specialists is rising continuously again.
However, with a sharp rise in interest rates, this growth phase can quickly be over again. Furnishing consultants are always tied to the economic situation in the construction industry.
If you specialise in a certain area, you can take advantage of good career opportunities within a company. With a Master's degree, you considerably increase your chances of reaching a management position. Building technology, networked living, medical fields or ecological building materials are just a few examples of possible areas in which you can specialize.
You may be able to become a project manager and benefit from excellent earning opportunities. If you are considering employment as a lecturer at a college or university, a doctorate is required.
Many interior designers dream of self-employment. In addition to the actual work, your own planning office also has numerous administrative tasks ready for you. You need the necessary start-up capital, entrepreneurial thinking and a good network. The latter is necessary for you to get enough assignments.
Visit shuttercraft.co.uk/ for more info